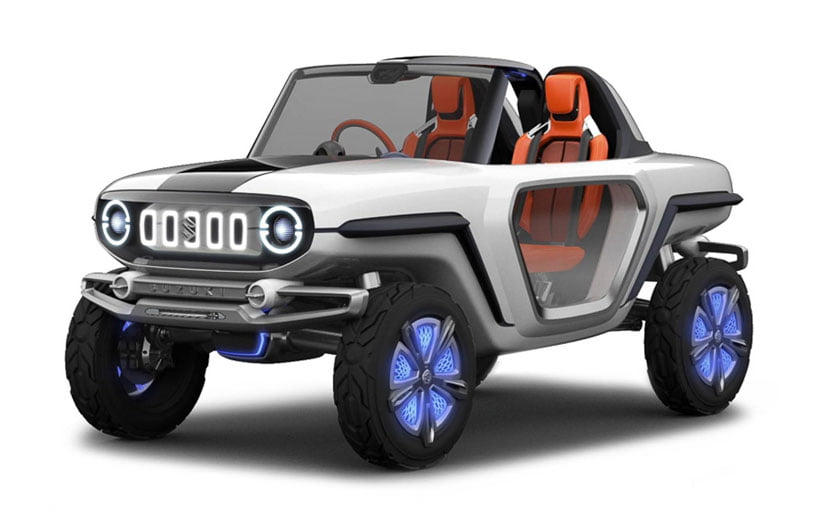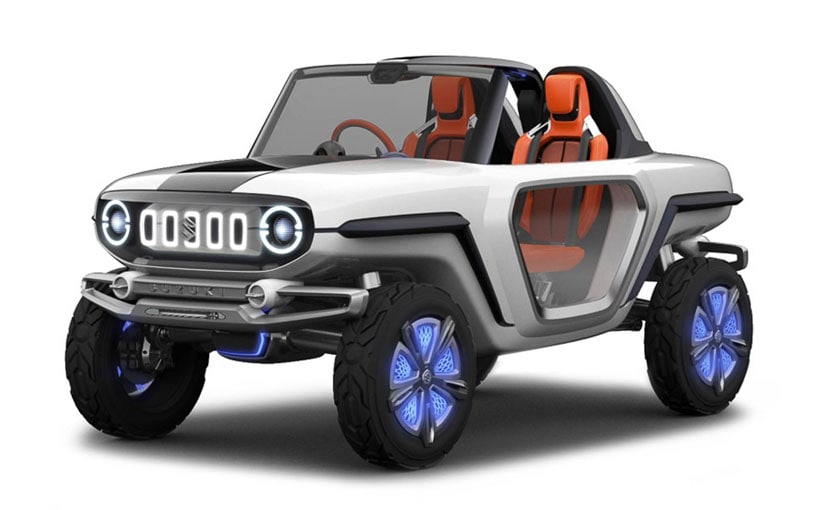 Ahead of the Tokyo Motor Show, Suzukihas unveiled, what it calls, the e-Survivor Concept. The concept will be displayed along with the company's other cars and though you might think it looks a bit unusual, well, Suzuki says, that with this concept, it's looking into the future. It's a quirky SUV and builds upon the success of the Jimny and Vitara, but if you've noticed, this one takes things to another level and yes, we mean that this one's electric.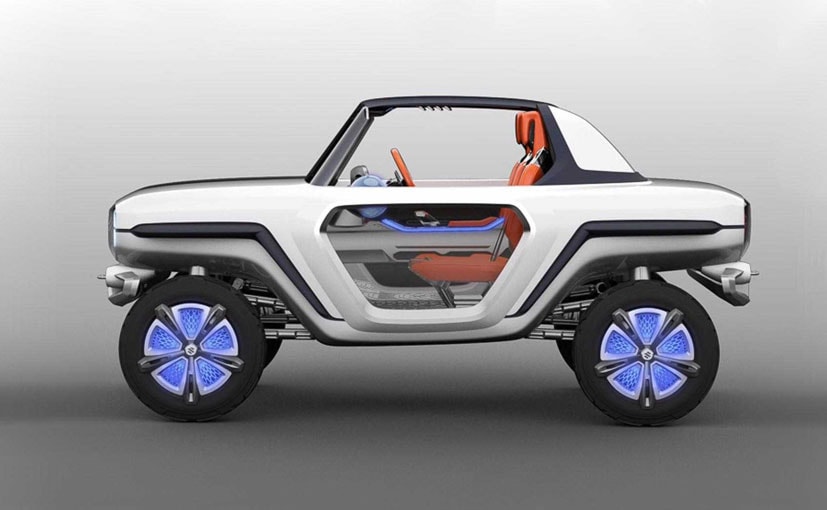 The Suzuki e-Survivor comes with four in-wheel electric motors but it's been envisioned as a two-seater car without a roof, but what we can see is that it's a 4×4. The extremely short overhangs at both the front and rear axles, show the compactness of the e-Survivor concept, while the lack of wheel arches give us a glimpse into what the suspension where we get to understand that the setup is a 4×4 vehicle.
Now, it's different than any 4×4 we've encountered yet, because it comes sans a roof. The e-Survivor comes with electrically retractable running boards and features a modern front fascia derived from the Jimny with circular LED headlights and an illuminated five-slot grille.
The cabin is just as interesting as the design of the car as you get a massive full-width head-up display along with a screen built into the flat-bottomed steering wheel. The centre console sees the use of yet another display that gives out a wide array of information in a 3D layout. There's an additional display on the passenger's side, plus two more tiny screens built into the seats. Speaking of which, there are speakers and air conditioning ducts mounted within the seats.
The concept sits on a truck-derived ladder frame configuration, one of the oldest in the business and also is preparing to celebrate Suzuki's centenary in 2020. The 45th edition of the Tokyo Motor Show will see Suzuki bring more concepts and production cars and we can't wait to see more.
["source=auto.ndtv"]