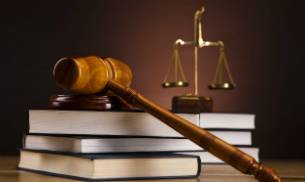 The submission of application form was made offline owing to network difficulties the applicants faced particularly in rural areas last year.
Financial literacy camp to promote digital hamlet and cashless transaction: Ahmedabad
Microsoft hires IIT-Kanpur student with Rs 1.5 crore package
Need education for an emancipated society: Chief Justice T S Thakur
Aadhaar linkage of bank accounts needed for student scholarship, says Maharashta CM Devendra Fadnavis
HRD Ministry launches digital payment campaign
The issue of scholarship for minorities still echoes in the corridor of Bombay High Court and State Ministry for Minority Affairs in Maharashtra as the  former directed the later to explain why around 4 lakh students from religious minorities were prevented from being availing the scholarships in 2015-16.
Following the Public Interest Litigation (PIL) filed by Latur corporator and activist Razaullah Khan, the Bombay High Court, Aurangabad bench, comprising Justice RM Borde and Justice Sangitrao Patil directed the respondents, including the state Minority Development department and Education and Sports department, to render their responses in four weeks time.
Minority and Adult Education Department vs the petitioner
The PIL petition came after a Right to Information (RTI) revealed the absurdity in disbursing the scholarships entitled for the minorities in 2015-16. Multiple lakhs of minority students were prevented from receiving scholarships. A response to RTI reportedly revealed that while 7,17,896 students were eligible for renewal of their scholarships, only 3,30,776 applications were received.
The Minority and Adult Education Department (MAE) resorted to the allegation citing that 53 per cent had not applied for renewal.
Number was less because fewer students had applied, but Khan contended that students had not been registered because of the failure of the application process, said the MAE Director Nandan Nangare in response to the allegation.
Changes in application process
The submission of application form was made offline owing to the network difficulties the applicant faces particularly at the rural areas.
The applicants had to enter each and every detail on the National Scholarship Portal, but due to network challenges, the process was rebuffed and adopted offline application alone staring from 2015.
source"cnbc"