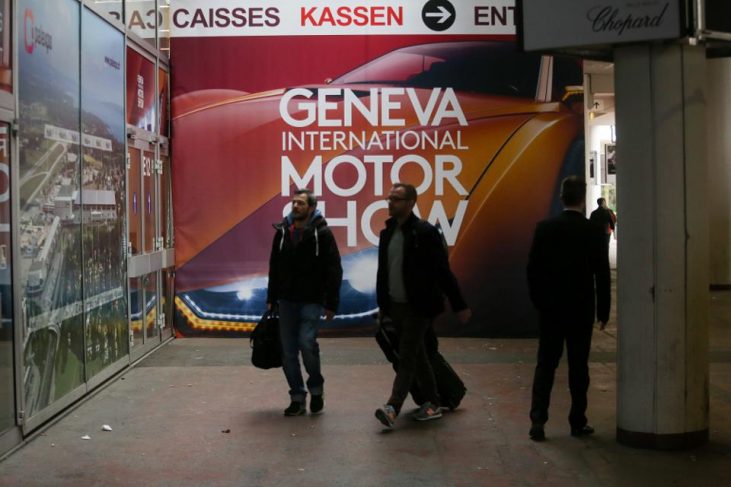 Europe's first important annual car show, scheduled to open March 5 through March 15 in Geneva, Switzerland, may be canceled if the threat from the Coronavirus worsens, according to GlobalData.
GlobalData says it is a leading data and analytics company.
GlobalData automotive editor David Leggett said in a report at least 13 big car manufacturers have already pulled out of the show for cost savings reasons.
Manufacturers might be looking for an excuse to pull out as car shows are losing their attraction as an expensive place to stimulate sales.
There were also worries that climate change protest group Extinction Rebellion might be planning to disrupt the show. The group put on demonstrations at last month's Brussels auto show.
The report follows news this year's Beijing auto show, planned for April, was being postponed due to the Coronavirus health crisis.
"The coronavirus public health crisis alone puts a big question-mark next to this year's Geneva Motor Show, scheduled for March. The organizers will be closely monitoring the crisis, as will exhibitors. If one or two exhibitors decide the health risks to staff are too high, that will likely trigger more to withdraw until the show looks unsustainable," Leggett said.
"But the truth is, big motor shows are losing favor anyway as big marketing opportunities for the car companies. Falling visitor numbers suggest that enthusiasts and potential car buyers are less inclined to attend. Brands that will not be present at Geneva this year include Cadillac, Citroen, Ford, Jaguar, Lamborghini, Land Rover, Mitsubishi, Nissan, Opel, Peugeot, Subaru, Tata and Volvo – that is quite a long list," Leggett said.
Leggett said big car shows in Geneva, Paris, Frankfurt, Detroit and Tokyo are losing importance as marketing tools
The Geneva International Motor Show did not respond to questions seeking comment.
["source=forbes"]