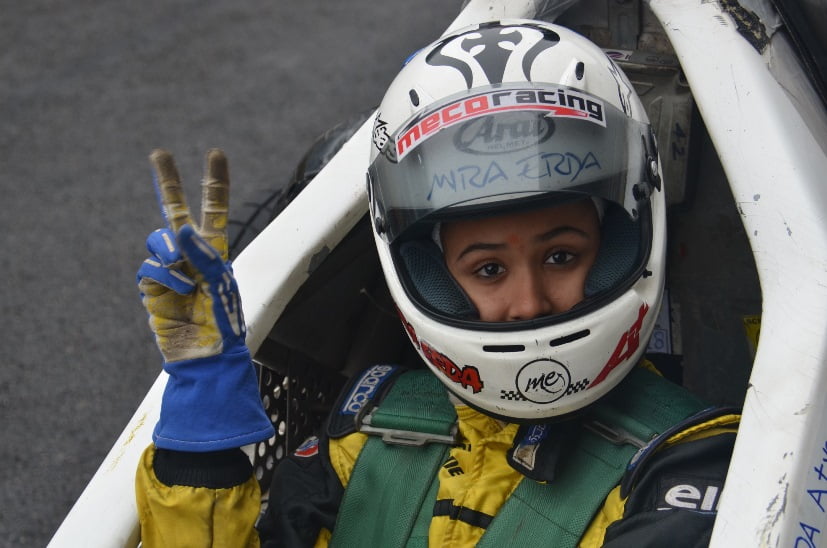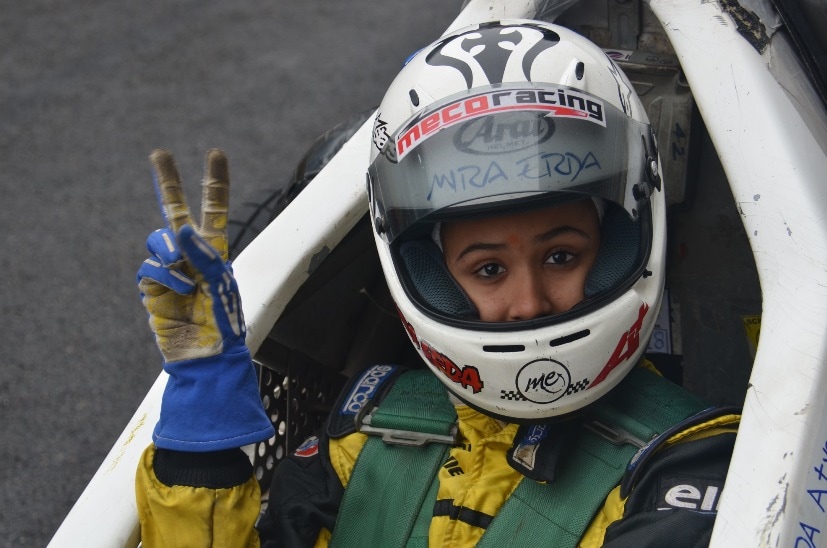 Mira Erda from Vadodara, Gujarat, will become the first Indian female driver to compete in the Euro JK Series championship. One of the highest classes of Formula racing in the country, the Euro JK series is part of the upcoming JK Tyre-FMSCI National Racing Championship. Mira has been active in the racing circuit participating in about 75 races both national and international level, and the 17-year-old will also become one of the youngest drivers to compete in the championship.
Mira began her motorsport journey in national karting, had been competing in the LGB Formula 4 series till last year. The 17-year-old has proved herself to be equal to bigger and stronger boys and won the Formula 4 Rookie Champion of the Year during the annual FMSCI awards last year. Mira will be driving the BMW FB02 car in the Euro JK series.
Speaking on her progress in racing, Mira said, "Ever since I started racing as a 9-year-old I have been dreaming of becoming a Formula 1 racer. I want to thank JK Tyres and FMSCI for this wonderful opportunity as this is one huge jump forward towards realising my dream."
Interestingly, Mira is also preparing for her twelfth class boards and will have a packed season as she plans to not only race in the National Championship but also in national rallies and international karting competitions.
Speaking on "This is very good news for Indian motorsport," Sanjay Sharma, Head of JK Motorsports who sponsor and conduct the National Racing Championship, said. "It will encourage other girls to take up the sport as well. I must congratulate Mira for this huge jump. I am sure she will do well at this level too," he added.
["source-auto.ndtv"]