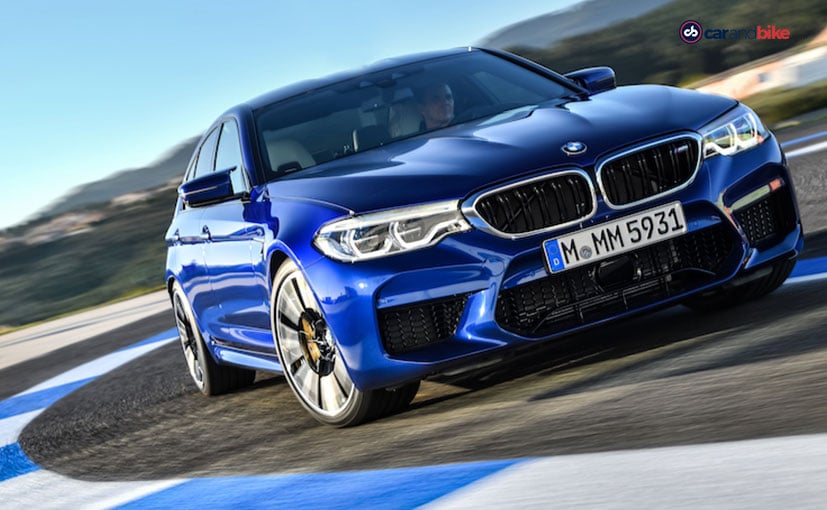 Highlights
The sixth generation BMW M5 is the first in the series to get 4×4
The new BMW 5 uses a V8 instead of a V10 motor & a torque convertor too
The new M5 will glide in comfort but give you the mad rush when needed
As I come around the last long corner that's still slightly wet from the previous day's rain, the new BMW M5's rear just clips out enough to allow me a slight sideways slide as I point the noise straight again and slow down to enter the pit lane. I have a stupid grin on my face, and its there for several reasons. Drive any performance car and you usually do feel happy. Throw in that powerful alphabet M, add to it the flagship model bearing that name and a track I've loved for its undulations and fast corners, and yeah – stupid grin. I am at the Autodromo do Estoril or Estoril circuit in Cascais, Portugal (about an hour and a half from Lisbon) to drive the latest 6th generation BMW M5 which debuted just a few weeks back at the 2017 Frankfurt Motor Show. The new car is based on the relatively new 7th generation 5 Series sedan, but takes thing much farther from the stock sedan than the previous car did. This M5 has a twin turbo V8 that packs in 600 horses and 750 Nm of peak torque. It's mated to an 8-Speed torque convertor automatic (yes you read that right – its not a DCT now), and gets BMW's xDrive or all-wheel capability for the first time. In fact I dare say in many ways it's the first real M model to go 4X4 – yes yes I know the SUVs have had it too, but the purists may not call them a "real" M model you see!
i8

5 Series

X3

X1

7 Series

X6

M5

M3

Z4

3 Series

X5

M4

3 Series Gran Turismo

X6 M

6 Series

X5 M

6 Series Gran Turismo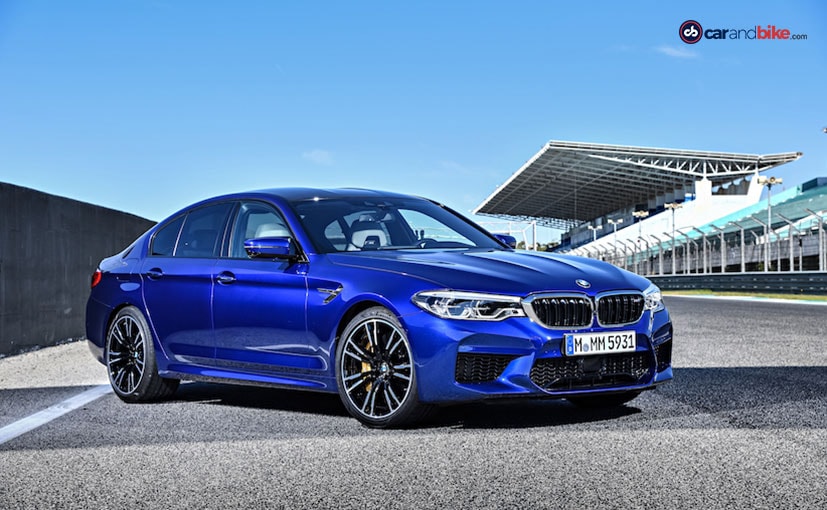 The new M5 looks great. While it is naturally very much like the new 5 Series sedan to look at, it manages to look menacing enough with the subtle M add-ons. A small spoiler edge on the boot, sportier bumpers, gloss black grille, and the black wheels and roof sure do look great. Especially so with the Marina Bay Blue paintjob on our test cars. Yes I know I am biased, so sue me! If I was getting one, it would undoubtedly be in this colour! The new M5 manages to keep its weight down too, and so there's loads of carbon fibre in the structure, and even the entire roof is made of it.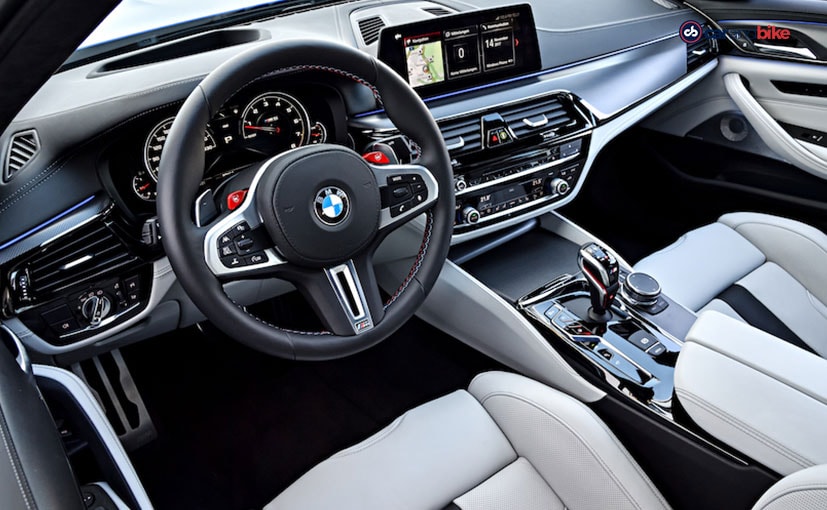 Inside the black treatment continues, and there is trademark blue and red M style stitching everywhere, and two similar coloured pin stripes along the lower edge of the otherwise regular black seatbelts. Nice touch! It comes with all the gadgets and connectivity as its mainstream sibling, including the latest iDrive with touchpad, the smart key and the gesture control. And to save you the confusion, the reason why the M5 is in its 6th gen while the 5 Series is in it 7th? Quite simply because the first 5 Series never got an M5, and that tradition only began with the E28 – the second generation 5 Series.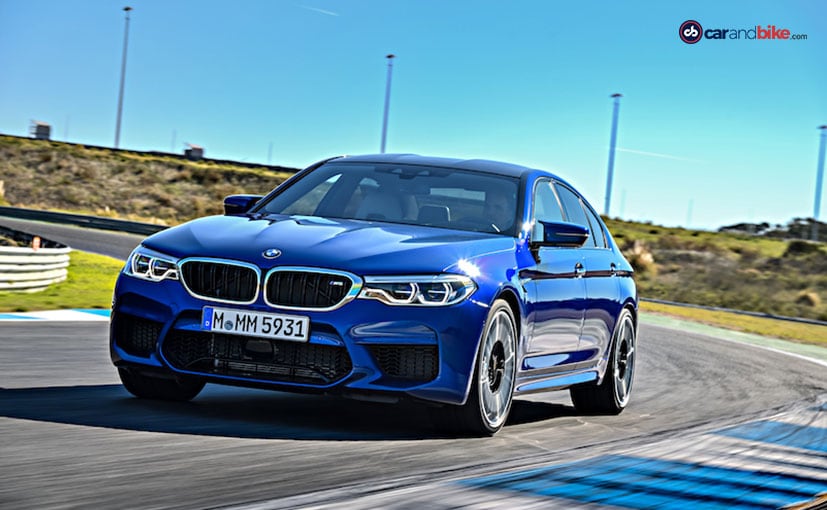 The track at the Autodromo do Estoril is 4.18 kms long and I am starting with a warm up lap. The car gets two buttons – M1 and M2 on the steering wheel, finished in red so you can't miss 'em. They are pre-programmable settings you can individually set on the car to give you the instant feel you want. Kind of like drive select, but think of it as two individual settings. So you can manipulate throttle response, suspension and steering feel – but more importantly you can also decide to what degree you want the electronics to take a back seat – traction and stability control for instance. Nice, eh? Well the last car had it too, but it feels a bit more mad in this one.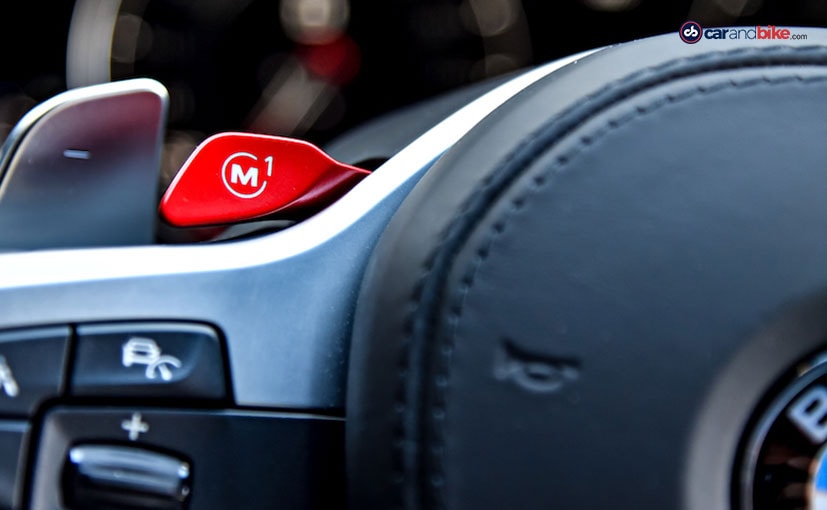 The BMW race instructors have already set M1 and M2 for us. M1 had everything on sport, except steering that was on comfort. M2 had everything on sport with traction control off. But you know that in modern day cars its never really off now is it? Anyway, starting with my first lap – the car comes across as instantly more sporty, stiffer and more agile. As I am getting into my 3rd and 4th lap, the prowess of this car is becoming more and more evident to me. The 4.4 litre V8 is updated from the last car, with new turbochargers and higher injection pressure. The exhaust and cooling systems are also new.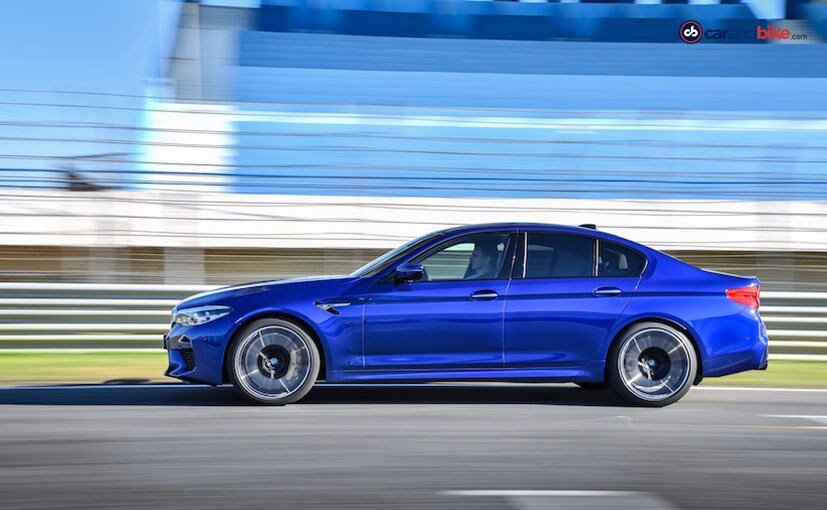 The four wheel rive maintains a rear bias even in normal mode. You can switch the power completely to the rear wheels (as had been done for my M2 setting). The gearbox itself has different settings – oh I don't mean a normal and a sport or sport+. It doesn't matter what mode the car is in, you can manipulate the gear changes to quicker between revs or longer. The fact that the car has so many settings may take away from its true M5-ness, but it does give it excellent control and tractability. The steering is lighter than I had expected – and some of that has been done intentionally electrically to give you faster steering manoeuvres.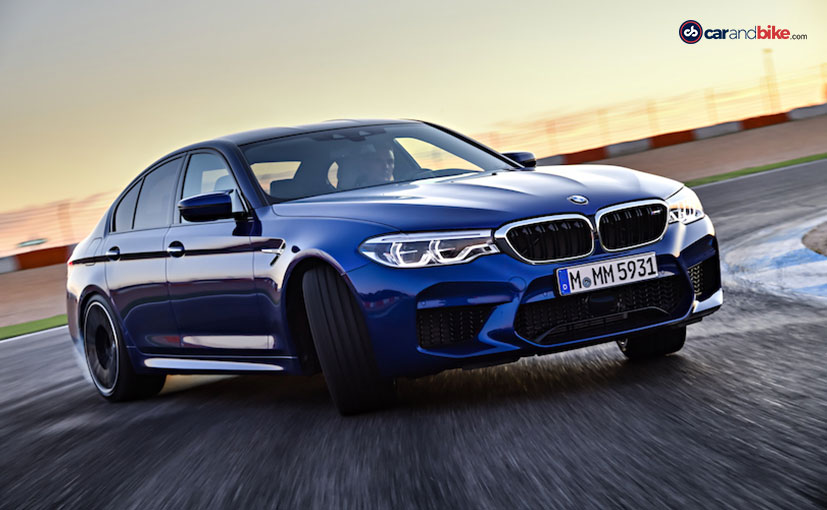 The M5 dives into corners and comes out with no hint of understeer given the rear bias. The front wheels point precisely where you want them, and the throttle responds with equal control. The test car I am pushing on the track has the optional ceramic brakes – which are so bloody brilliant! 19″ wheels are standard while my test car has 20 inchers. I expect the M5 to come to India next year with all the bells and whistles as standard frankly. I have just managed to smoke the tyres a little bit, but the BMW instructor who is leading in front is burning rubber to the point where I can almost not see where I am going! The M5 lets you treat it as a proper sports car, though promises to also be the elegant sedan when needed.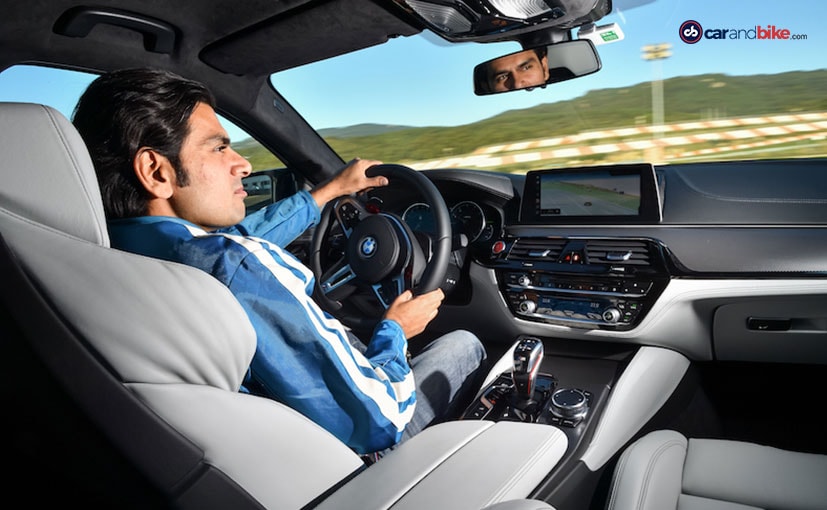 That poise is what I think I have to now test too, and so I am taking the car off the track and out on the open road now. The drive routes suggested to us have a good mix of highway, country roads, winding hilly sections and even cobbled streets. Okay that last bit was probably more because I subsequently went a bit off route into some little villages! But I have to say that variety was to be a good measure of the car's versatility. The M5 is not as noisy as you may like, though in Sport and Sport+ you do hear the engine growl and even pop a time or two. Its ride quality is very good, but there I feel somewhat disappointed almost – expecting the M5 to be hard and stiff all the way through – hey at least in Sport+ mode right? But that's the brilliance of modern engineering – that while the dynamics will still be that right kind of stiff, the ride quality need not be.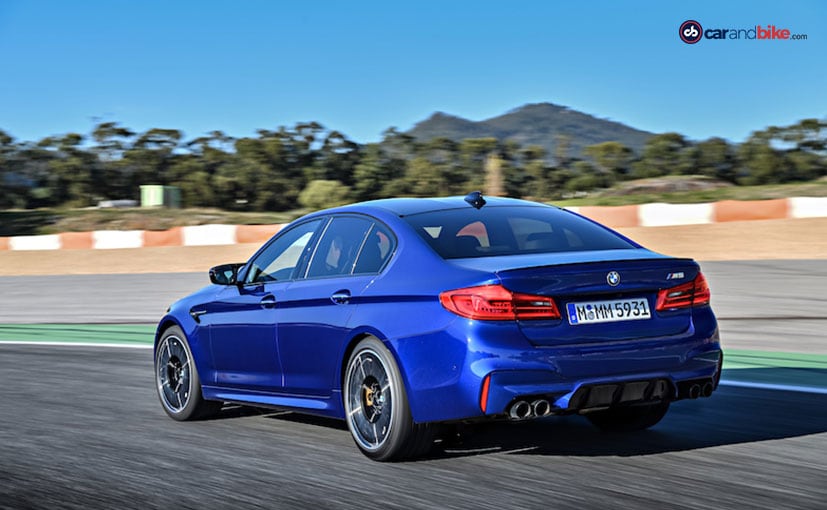 The M5 exemplifies that, and is a nod to what kind of buyer BMW has to appeal to worldwide for this monster. And this is why I believe that the M5 is a great everyday commute too. It will silently glide along in comfort and luxury, and yet scream and scram when you need it to. It will keep that smile plastered on your face even on the road, because let's be honest – most buyers ain't getting on to a proper track anyway. Modern sports sedans may have lost some of the charm of say an E39 M5 from the late 90s or even ditched the delicious V10 of the E60. But this new generation certainly bests the last car by many a mile – and pretty much in every department, including looks! If you are reading this it means you got through the full story. So now I don't have to explain why I have that stupid grin, do I?
["Source-ndtv"]