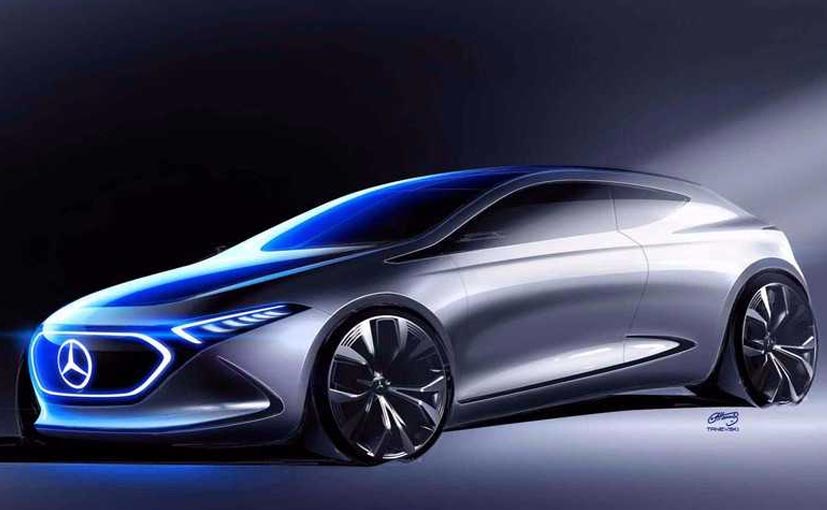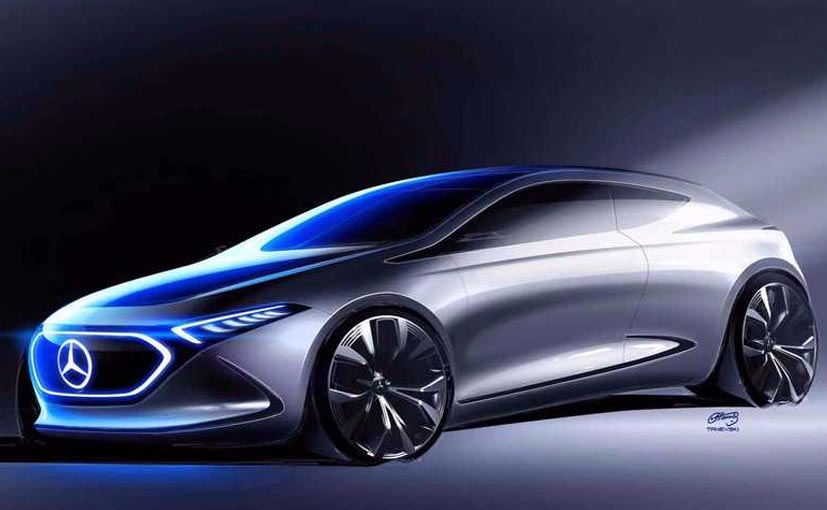 There's a lot happening at the 2017 Frankfurt Motor Show next week and car makers are all set to bring out new and innovative technology which will power its future vehicles. Now, Mercedes-Benz, which introduced the EQ marquee at the Paris Motor Show, is all set to showcase the production version of the Concept EQ A, a car which the company has been teasing for a while now.
Mercedes-Benz has already announced that by 2025 it will have 10 electric offerings and things will kick start with the launch of the first car in 2020. The teasers of the concept EQ A so far have been a bunch of close-up shots but for the first time the company has released a full design sketch of the car and it looks gorgeous, doesn't it?
The sketch shows off the svelte hatchback shape of the Concept EQ A and Mercedes-Benz will go up against the likes of the BMW i3 and the Tesla Model 3. The illuminated grille and tri-star badge are clearly represented, though the sketch doesn't give us any insight to the concept's rear or interior.
Beside the EQ A, Mercedes-Benz is also bringing a larger EQ SUV concept, which in previous form featured a pair of electric motors to generate a combined 402 horsepower. There's still little information about the EQ a that Mercedes is putting out and we'll know more at the Frankfurt Motor Show where the car will be unveiled.
["source=auto.ndtv"]