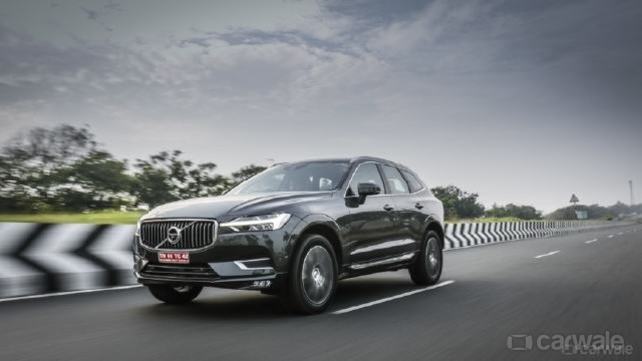 It is already established that the new Volvo XC60 is a great all-rounder though what comes as even better news is that it is currently the bestselling Volvo worldwide. Volvo, in fact, has sold 1.52 lakh units of the XC60 in the first ten months of 2018.
With its XC90-like styling, premium interiors and an efficient range of engines, the XC60 has made a grand comeback in the mid-size luxury SUV space, competing against the likes of BMW X3, Audi Q5 and the Mercedes GLE. In comparison to this year's sales figures so far, Volvo sold 1.54 lakh units of the XC60 in 2017.
As for the rest of the range, Volvo sold 77,625 units of the XC90 (2017: 68,067) and 65,238 units of the V40 and the V40 Cross Country (2017: 76,581 units). During the first 10 months of the year, the XC40 sold a total of 58,111 cars and the S90 generated volumes of 47,811 units (2017: 33,943 units). All in all, Volvo has posted an 11.8 per cent sales growth in October, compared with the same month last year. The performance was led by growth in all key regions of the US, China and Europe. The company sold 53,509 cars during the month.
During the month of October, US sales grew 4.6 per cent, due to good demand for the SUV range, led by the XC60. Volvo sold a total of 7,327 cars during the month, compared with 7,008 cars sold in the same month last year. China reported a 3.2 per cent growth in October with sales reaching 11,083 cars, with the locally assembled XC60 and S90 models as the main growth drivers. Volvo sold 10,744 cars in October 2017. In Europe, Volvo sold 26,892 cars in October, up 12.2 per cent compared with the same month last year thanks to models like the XC60 and the XC40
["source=carwale]