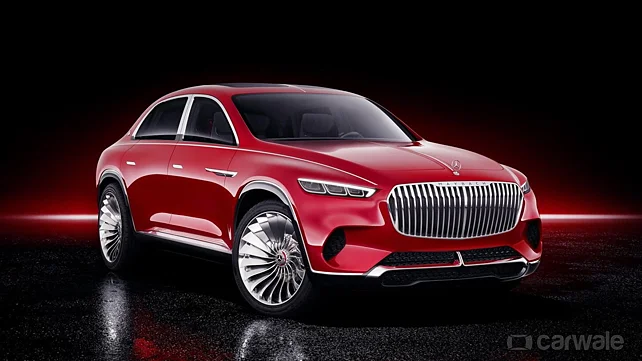 Maybach, Mercedes-Benz's luxury arm, is all set to reveal its first SUV ever at the Los Angeles Auto Show later this month. The Maybach SUV will be based on the all-new Mercedes GLS-Class, the third generation of which is expected to go into production next year.
As a matter of fact, Mercedes has not revealed the 2019 Mercedes GLS either, which means Los Angeles will mark the debut of the third-gen GLS as well. While the GLS is a seven-seater, like the car which is currently being sold in India, the Maybach GLS might be a four or six seater depending upon the layout. It is being said that the new GLS platform has shed quite a bit of weight as compared to the current X166 generation car.
While we have had a preview of the exterior styling at Beijing earlier this year, the interior is expected to match the S in the GLS that points at the S-Class. The large wooden empanelled dashboard is exquisitely laid out with the twin-screen display and large air vents. Since it is a Maybach, a small fridge in the back, folding tray tables, electrically adjustable rear seats will all be offered with massage options and a host of bells and whistles.
The Maybach GLS is said to be powered by the new AMG M177 4.0-litre twin-turbocharged V8 that develops over 550bhp of power and will get the latest iteration of the 4Matic all-wheel drive and might get the GLS560 badge like the sedan. A hybrid GLS560e option might also be on the cards. The regular Mercedes-Benz GLS might be slated for a debut in early 2019, closer to its global launch.
Like always, we can expect the Maybach GLS to come to India soon after its global debut. After all, it is a hot market for big-fat luxury SUVs and it will also provide Indians with an alternative to the Range Rover, the Lexus LX and the Bentley Bentayga.
["source=metro.co.]