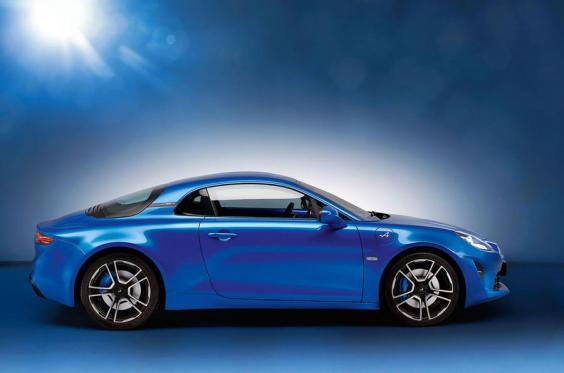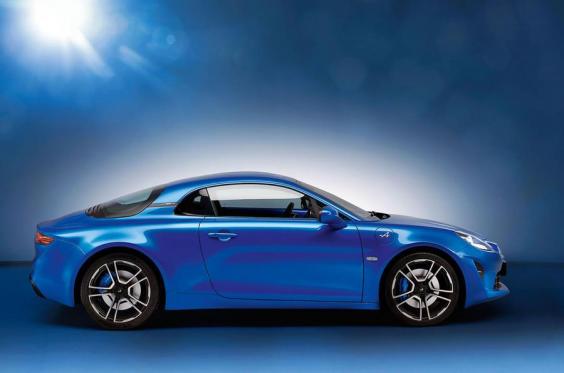 '
Alpine is Renault's reborn sporting offshoot. Its heritage was built in the 1960s and 70s, but it's lain dormant for several years. Now, the French firm is aiming to bring it back with a bang – and is promising sports car buyers the new Alpine A110 will be one of the most agile and exciting cars on the market.
Despite the heritage, this is no retro throwback. It's going to drive like a truly modern sports car, promises Alpine's head of engineering David Twohig. It will have light steering, turn neatly around the driver in corners, and feel just like the Porsche Cayman contemporary the firm intends it to be.
It will also be fast. Very fast. Weighing just 1080kg, the 249bhp turbocharged 1.8-litre engine ensures a power-to-weight ratio of 231bhp per tonne. That's better than both the regular Porsche 718 Cayman and even the 345bhp Cayman S. Like those cars, the engine's mid-mounted, and drives through a seven-speed paddle-shift DSG automatic.
Adding to the spectacle will be the fact this Alpine is very compact – just 4.18 metres long and 1.25 metres high. Clever packaging means there's enough room for two tall adults, and a little bit of their luggage, but the size constraints do have some surprising knock-on effect – the lack of a glovebox amongst them.
Such compactness helps keep the weight down. So too does a clever aluminium chassis, which Renault reckons will give better finish and quality than a carbon fibre or steel alternative. There are also fixed-back sports-style seats made by Sabelt, which weigh half what the buckets in a Megane RS weigh.
Clever solutions abound. An ultra-efficient windscreen washer system means the washer bottle can be half as big as that on a regular car. A new type of Brembo parking brake is used, which saves another 5kg. This is how the 1.8-litre Alpine will be able to reach 62mph from rest in just 4.5 seconds – again, faster than both versions of the Porsche Cayman.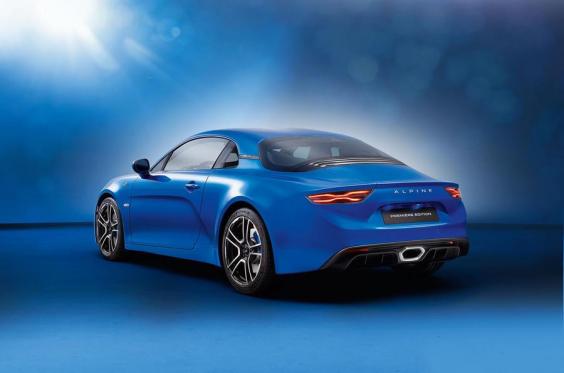 All-aluminium suspension has been developed by engineers including Renaultsport experts, who have tuned the double wishbone setup to be agile and supple – a "no-compromise" approach, reckons Twohig. Clever electronics mean a limited-slip differential is unnecessary, saving weight, yet the car will still be friendly and fun both near and over the limit. "This is a car that flatters."
The desire to make the Alpine A110 look as pretty as possible is why the team has worked so hard on the rear underbody diffuser. This is so efficient, it means a rear spoiler is unnecessary – making it the world's only 155mph sports car that doesn't need a rear wing.
Meet the £213,000 Lamborghini Huracan Performante
Ordering for the new Alpine is open now, with first deliveries expected in early 2018. UK prices have not been set, but it costs €58,500 in Europe – 15 per cent less than a Cayman, perhaps helping the special '1955' launch edition now almost be sold out – and will be sold here through eight or so specialist dealers. Be sure to like blue, black or white if you want one, though: those are the only colours available.
["source-ndtv"]