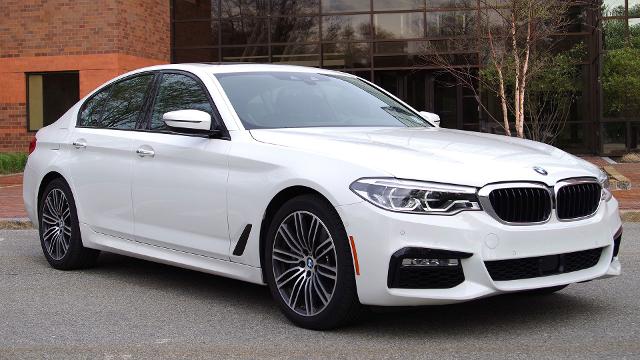 When the Memphis-area auto dealers stage their big car show next week, one feature popular last year will be expanded.
Licensed drivers 18 and older will be able to test drive Chevrolet, Chrysler and Toyota vehicles free with admission.
Last year, Toyota was the lone make offering test drives and attracted several thousand car fans, said Steve Freeman, vice president at Motor Trend Auto Shows LLC, which organizes the car show.
"They exceeded what their expectations were," Freeman said, referring to the Toyota Drive Center.
This year, Chevrolet and Chrysler will host separate drive centers with Chrysler's offerings including Dodge, Fiat, Jeep and Ram models.
Test drives are free with admission to the Memphis International Automobile Show. It will open 10 a.m. Friday, Oct. 27, in the Memphis Cook Convention Center and continue Saturday and Sunday.
More than 20 automotive brands are scheduled to be on display including new 2017 and 2018 models from Audi, BMW, Chevrolet, Dodge, Ford, GMC, Honda, Infiniti, Jeep, Lexus, Porsche and Toyota, Freeman said.
Parking will be available for free this year in the Convention Center Garage located off Winchester Street.
The car show typically draws one of the largest crowds of the year to Memphis Cook.
The event will occur in October for the second straight year instead of the traditional January date.
The Greater Memphis Automobile Dealers Association took control of the auto show last year and moved it to October to help spur sales in the slow fall season.
Taking control also gave the association, which represents 54 dealerships in Crittenden,  DeSoto and Shelby counties, an event to raise funds for a proposed school for automotive technicians and also for breast cancer awareness.
On Thursday, the dealers' association will host VIP Pink Night from 6 p.m. to 8 p.m. in Memphis Cook. Tickets are $50.
Proceeds go to Susan G. Komen Memphis-Mid-South. On Saturday, each runner in the Susan G. Komen Memphis-MidSouth Race for the Cure 5K will receive a free ticket to the car show.
For general admission to the auto show, tickets are priced at $8 for adults, $6 for seniors and military members showing U.S. Department of Defense identification and free for those under 12.
Show hours are Friday 10 a.m. to 9 p.m., Saturday 10 a.m. to 9 p.m., and Sunday 10 a.m. to 5 p.m.
Motor Trend Auto Shows of El Segundo, Calif., contracts with the Greater Memphis dealers to organize the show.
["Source-commercialappeal"]