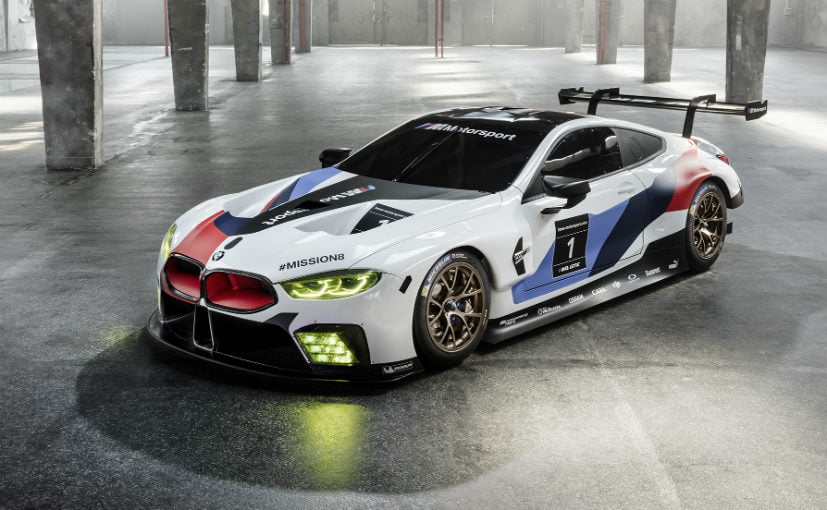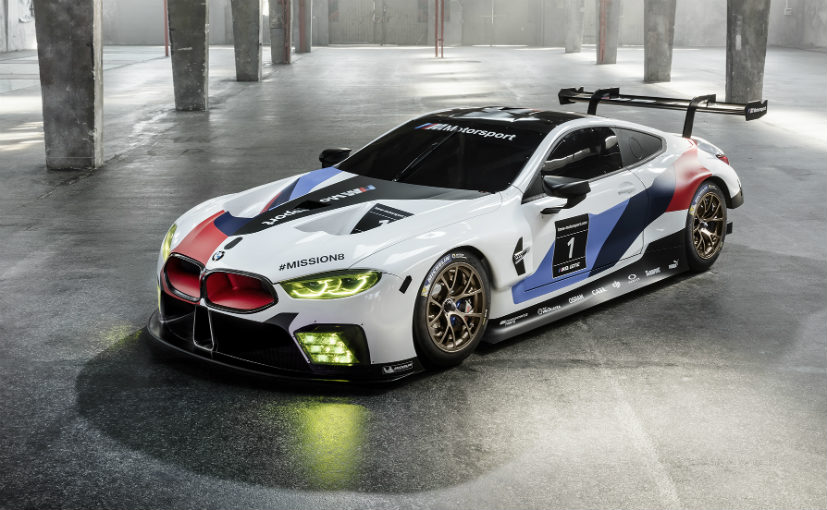 BMW Motorsport took the wraps off its mental M8 GTE Racecar at the ongoing 2017 Frankfurt Motor Show. The M8 GTE will take to the racetrack before the BMW 8 Series Coupe goes on sale. The M8 GTE will be participating FIA World Endurance Championship (FIA WEC). Not only that, BMW Motorsport will also be making its return to the 24 hours of Le Mans in France. The BMW M8 GTE was first rolled out from the company's Dingolfing plant in Germany. It is the same plant which will also manufacture the 8 Series Coupe.
The M8 GTE will be powered by a 4.0-litre V8 engine that will have twin turbos. The engine will pump out over 500 bhp and the power to the wheels will be transferred via a sequential 6-speed racing transmission unit. There will be electric paddleshifts along with a Sachs carbon-fibre clutch and a CFRP (carbon-fibre reinforced plastic) drive-shaft. The car weighs in at 1,220 kg. Needless to say, the car makes extensive use of ultra-light materials for making the body and chassis components. And of course, the design and styling of the M8 GTE echoes the same of the 8 Series Coupe and the M8.
The M8 GTE also gets fancy racing electronics along with live telemetry for vehicle monitoring and a rear-view camera with object recognition. The steering wheel itself gets 16 buttons and seven dials for a variety of car controls. The software functionality for the engine and gearbox has been developed in-house by BMW Motorsport.
["source=auto.ndtv"]