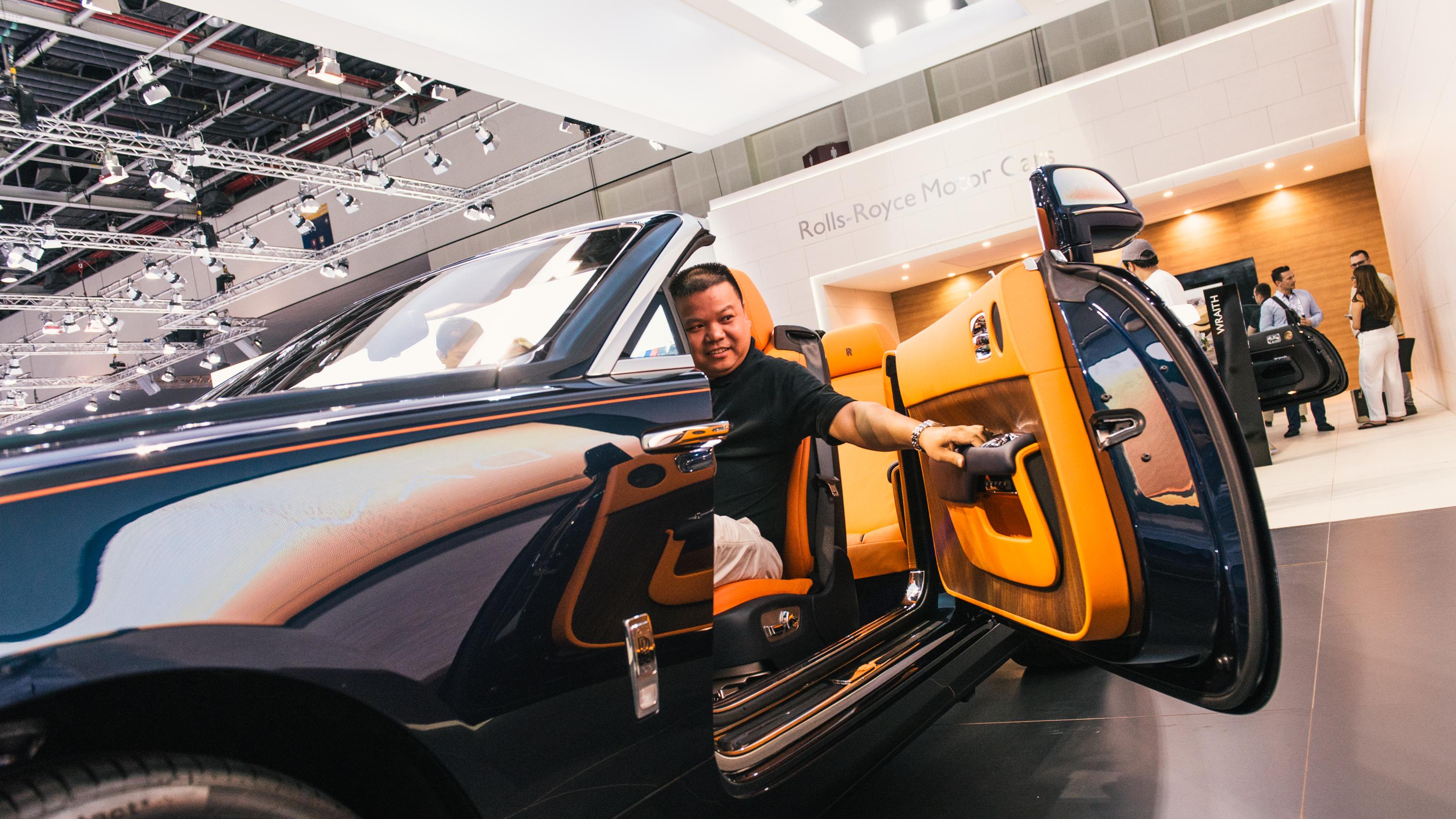 Motor shows have been around for more than a century and are traditionally the chief place where carmakers whip silk sheets off their latest offerings, watched by a massive audience and a huge media throng.
The 1989 Frankfurt motor show drew 1.2 million attendees, for example; the 2013 edition of that showattracted 11,945 journalists from around the globe, there to report on 159 world premieres.
But the immense reach of online platforms and a vastly changing economic environment in which carmakers are now having to commit a sizeable spend on developing electrified and self-driving vehicles is slowly eroding the impact of major auto shows. Manufacturers now carefully evaluate whether the significant investment associated with displaying their wares at motor shows is justifiable, and some have made the decision to opt out. In past years it would have been unthinkable for major brands such as Peugeot, Mitsubishi, Volvo, Tesla, Fiat, Alfa Romeo, Jeep, Nissan and Infiniti to forego the Frankfurt motor show, but each of these marques chose to sidestep this year's instalment.
"A car show is a marketing tool like any other, so it has to provide a return on investment," Peugeot brand chief Jean-Philippe Imparato told Reuters earlier this year. "But that doesn't mean we won't be in Frankfurt again before too long."
A Nissan spokesperson echoed these sentiments: "Moving forward, we will adopt a flexible strategy using a combination of automotive, consumer and dedicated Nissan events and partnerships to broaden our reach and appeal among influencers and wider consumers."
Recent examples of major brands revealing new vehicles at venues other than motor shows included Porsche's extravaganza for the third-generation Cayenne in Stuttgart and the megabucks Audi Summit in Barcelona where the all-new A8 flagship broke cover. Both were live streamed and went viral online.
Rolls-Royce is also gradually shifting its focus away from major motor shows, as its communications director Richard Carter confessed to The National: "We want to be where our customers are … the Villa d'Este Concours d'Elegance, Pebble Beach, polo matches. Getting caught up in the melee at motor shows, where you're stuck next to other brands, doesn't work for us. Motor shows also don't tend to directly result in sales, barring shows such as Beijing and Shanghai, where local customers fall over themselves to buy specifically the display cars we bring there."
Similarly, Bentley favours an approach that provides more direct access to its target audience. Its head of marketing and communications, Firas Kandalaft, says: "We have decided to focus on reaching our customers via other engaging touch points such as our luxurious showroom experience, innovative digital content and with technology such as the forthcoming Bentley Network App."
Bentley won't be represented at Dubai, nor will Bugatti, Honda, Peugeot and Volvo, despite the biennial expo being the largest event on the Middle East automotive calendar. There are some newcomers, too, though, such as revitalised German marque Borgward.
A large number of high-end marques continue to see Dubai as important show, however, such as Ferrari, which will launch its new Portofino grand tourer. "We have always a lot of things to show," says Dieter Knechtel, chief executive of Ferrari Far East and Middle East. "It's a good moment in time – we are lucky to have the Portofino to introduce to the region. I also believe it is important to show the car and launch the car here properly."
The 2017 DIMS is still expected to attract a major turnout, because there is nowhere else in the region where the public can cross-shop (or merely gawk at) such a vast array of new models from numerous brands at a single venue. There is nothing like seeing the latest vehicles in real life, but many car shoppers now turn to the internet to carry out all their research and have pretty much made their buying decision by the time they set foot in a dealership. And it appears that the carmakers are all too aware of that fact.
["Source-thenational"]