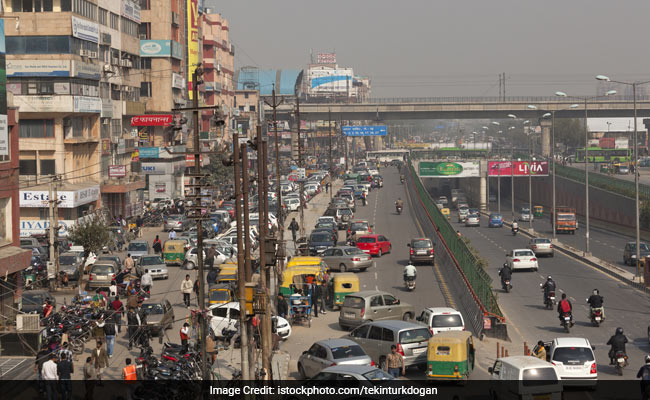 The National Green Tribunal has directed the Delhi government and the municipal corporations to ensure availability of appropriate parking facilities for cars and discourage road-side parking. A bench headed by NGT Chairperson Justice Swatanter Kumar slammed authorities for not complying with its earlier orders to de-congest traffic and asked them to take steps in a holistic manner.
"Why have you not created appropriate parking place for cars? You people are responsible for creating mess on roads by creating two-three lanes of parking. Why don't you cancel the agreement with contractors who abuse their terms. These parking people become officers and traffic police just watch them," the bench said.
The green panel said that if new cars are being allowed to registered then they must be given proper parking spaces.
Also Read: Odd-Even Rule Dropped For Now By Delhi Government
For instance, the multiple parking at Sarojini Nagar remains empty which is undisputed fact and all the vehicles are permitted to be parked on roads where some contractors collect money and add to congestion of traffic.
All the Government Authorities, Corporations and NDMC should take immediate and effective steps to rectify these discrepancies and ensure better co-ordination between the Corporations, Government, Police, Departments and contractors who are engaged for parking purposes, the bench added.
It also directed the AAP government and the traffic police to challan and seize 10-year-old diesel vehicles and 15-year-old petrol vehicles to curb air pollution in the city.
The counsel appearing for NCT Delhi has informed that the site has already been provided for keeping the vehicles which are impounded/seized by the Police being 10 years old vehicles in the case of diesel and 15 years old in the case of petrol.
"We direct the Commissioner of Police, Delhi to ensure that vehicles which are violating the above directions of the Tribunal should be seized and compliance report be submitted to the Tribunal on the next date of hearing," the bench said.
["source=auto.ndtv"]