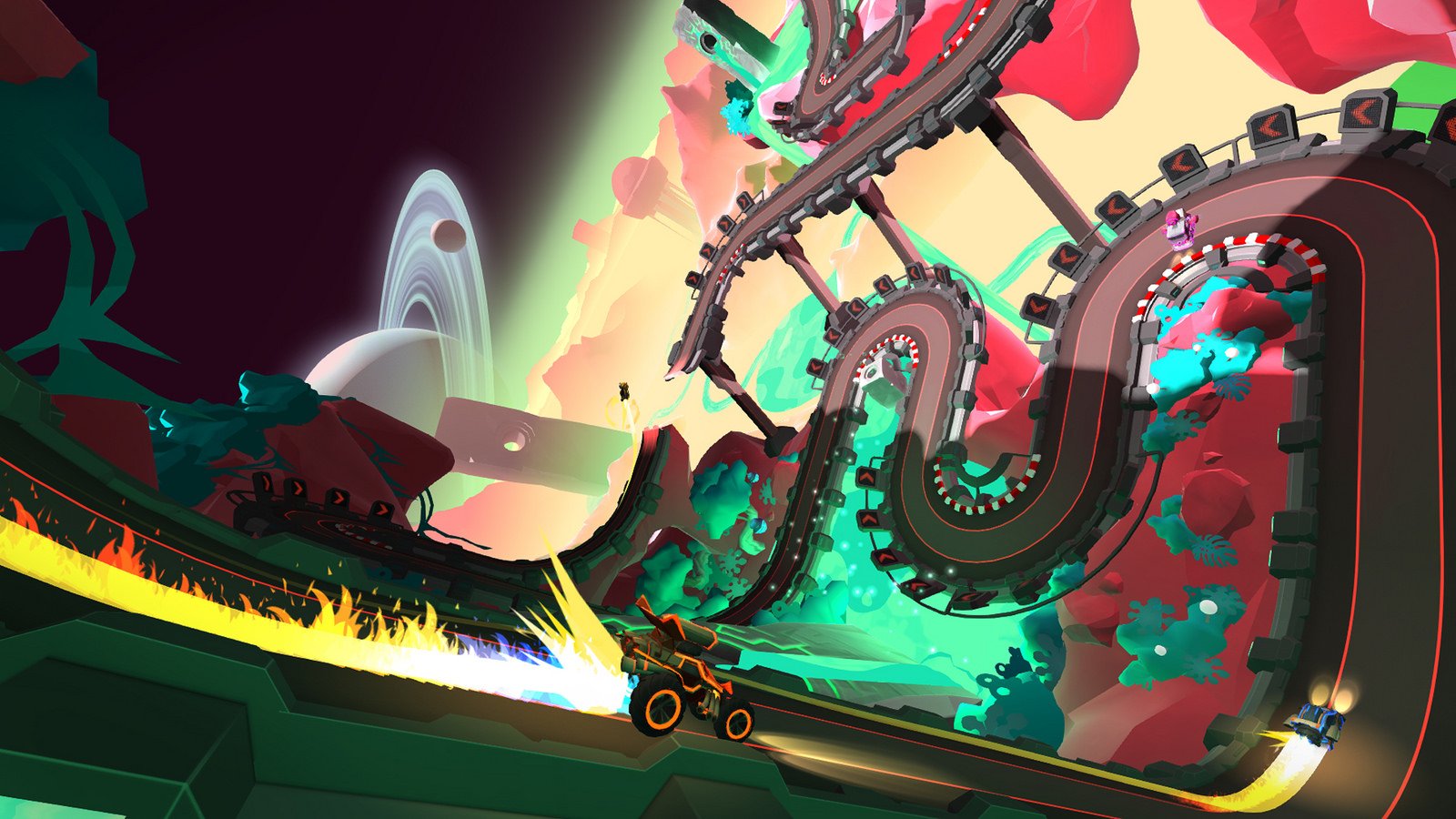 Futurlab, the developer of Velocity 2X, announced today that it's working on a new game for the PlayStation VR.
Titled Tiny Trax, it's described by the studio as a "slot-car racing game." Players take control of small toy cars and race them around Wipeout-like tracks that have twists and loops. In the game's announcement trailer, Futurlab showed off a few of the tracks that will be featured. You can check out the video above.
From this early glimpse of the game, the environments look pretty beautiful–I'm a big fan of the cartoony, vivid colors and the background details.
Tiny Trax supports PS VR, and players will look at the tracks from a top-down perspective. There will be 12 tracks "constructed around you in 'slap-me-in-the-face this is great' VR," according to Futurlab's PlayStation Blog post. "Tiny Trax brings the action to you with tiny cars skidding past your nose, jumping overhead and drifting around your feet."
Tiny Trax also has online multiplayer for up to four people, or you can race against three other AI-controlled vehicles. It'll have six cars to choose from.
Futurlab hasn't announced a release date yet, and it's unclear if Tiny Trax will be playable without PS VR.
The developer is best known for its work on Velocity 2X, a shoot-'em-up for PS4, Vita, Xbox One, and PC. You can read more about Velocity 2X in our review here.
["source-ndtv"]